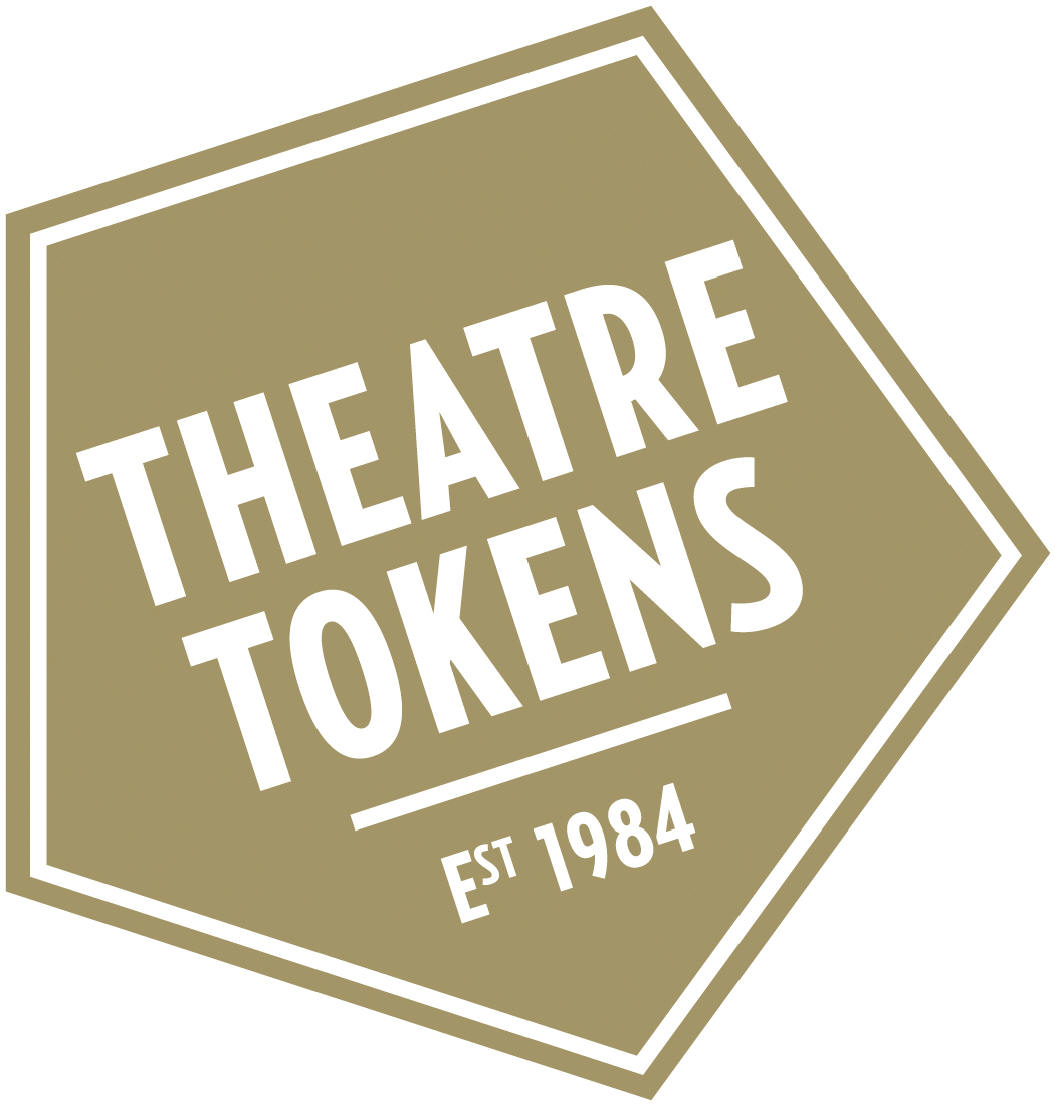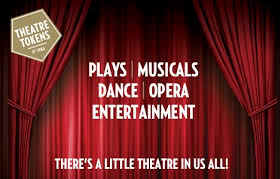 UK Freephone token line open 10am to 8pm seven days on 0800 6125 350 or for an express purchase direct via our 'one click' secure online form use the links shown. Orders for gift cards placed today, will be mailed tomorrow. Buying official nationwide Theatre Tokens here online, going to UK & Ireland addresses, incur no postage fee. Most other websites charge to send, over & above the total order value, we do not. Why pay for your delivery? With continuing unstable economy, made worse by Coronavirus and Brexit, times are still hard, so let us pay the postage for you (British Isles Only). Buy with confidence, as a gift to enjoy now or anytime in the future, because there are no use by dates here! This tokens-online service was established in 1999 and is currently celebrating 22 years of freepost mail order supply. It all started with Book Tokens online, for which we were the very first.
Theatre Tokens are the only multi-venue theatre gift cards which can be spent direct at the box-office of the theatre of your choice and online with Official London Theatre. Tried the rest? Now try the best. Here only, a world-wide postal delivery service is available for the Theatre Token Card. For values not illustrated above, please enter manually HERE
Whether London or Local these are the ultimate theatre gifts and now as a card, they can be redeemed easier, at around 250 venues throughout the UK, including one near you. Plus London and that's all Theatres in the West End (every show). These are the only ones with no expiry dates. Our theatre gift cards are not subject to a condition whereby they have to be spent with us, any other specific named agent, or within a certain timeframe, giving you complete freedom of choice as to how, where and when you use them! Also exchangeable at TKTS the main Discount Ticket Booth in the centre of Leicester Square, plus tickettree.com and theatrebreaks.com also valid for qualifying purchases made with Ticket Master and online at Official London Theatre, which is a new service from the Spring of 2019.
Your purchase here, will be dispatched tomorrow by post. UK orders £100 and over to your home, work or intended recipient, go free by the fast tracked Special Delivery Service. These insured consignments from Royal Mail will require a signature on arrival. Orders under £100 get free first class postage here, not needing to be signed for unless you upgrade, see below. No other website offers UK Special Delivery without additional charges! Need something to give out sooner? Then please call us or email and ask about the presentation document we can prepare for you and send direct to your inbox within just a few hours! Free gift wallet accompanies each purchase by post, which can include a message of your choice. You are buying an established popular national gift token, which enables the recipient to choose the show or play they wish to see, where and when they want to see it and unlike Ticketmaster gift cards, these have NO expiry date and are also valid for Opera, Ballet & Dance productions in the UK - at all participating theatres. Purchase over the telephone until 8pm daily, or here via our 'one click' secure form to BUY ONLINE

Theatre Tokens were created to actively promote UK theatre going nationwide and attract no fee / post or packing charges if purchased from this website - an exclusive offer made by us to you. Most other sites make a charge, but the only fees you will incur here, are for sending gift cards overseas, where we charge insured postage to you at a £5 flat fee worldwide. Although UK orders under £100 are sent by standard 1st class mail, if you would like to upgrade to Royal Mail Special Delivery on a lower value order (this will also ensure that your consignment is fully insured) we can do this also for a subsidised fee of just £5. Simply add this cost where indicated and also to your total transaction amount, when using our secure online payments page.

Click HERE to see the full list of all redeeming GB venues that will currently accept these gift cards, along with their location, contact details and website address. Additional theatres are continually coming onboard, making these truly the best gift tokens available to buy (also they are the only ones for the theatre that have never expired). If you have the paper vouchers, which have now been discontinued, you can still use those too, just ask the administrators of this scheme, The Society Of London Theatre, to transfer their values onto one of the new gift cards!

Theatre Tokens first hit the market to a blaze of publicity in 1984 as paper theatre vouchers (those being still valid!) and are part of a non-profit making trade association, The Society of London Theatre (SOLT). Sent to you, or as a gift direct to the recipient with a dedication inscribed, these are presented with a superb free wallet, making an ideal choice for almost any occasion: CHRISTMAS, BIRTHDAYS, ANNIVERSARIES, WEDDINGS & CIVIL PARTNERSHIPS to name just a few and if our theatre gift cards don't fit the bill, we sell National Book Tokens too!

This freepost gift card offer is brought to you as part of First Bookshop. The Token House Partnership owns the First Bookshop and its founder has been retailing since 1974 (that is also the year he sold his very first Book Token!). Member of the Booksellers Association since 1988, today the Partnership is proud to successfully run 65 unique domains including tokenline.com and theatretoken.co.uk plus theatregift.co.uk. For book purchases, find us at bookpage.co.uk and bookshop.website or to read testimonials from real customers about the service we give, please click on this link and find out : Customer Feedback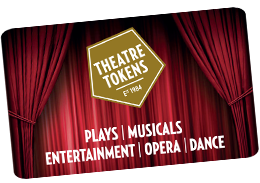 THIS IS HOW THE NEW THEATRE TOKEN CARD LOOKS & TO BUY CLICK:



ORDER GIFT CARDS £5 TO £95 GET FREE POSTAGE UK & IRELAND OFFER





£100 & OVER RECEIVE FREE ROYAL MAIL FAST TRACKED DELIVERY UK WEEKDAYS



USING UK NATIONAL THEATRE TOKENS
Personal Bookings - visit the performance box office to book at any time of your choice, plus don't forget that you can redeem for tickets at all West End London theatres with TKTS DISCOUNT TICKETS BOOTH in the centre of London's Leicester Square (free standing clock tower building) - in person only allowed!

Postal Bookings - write to the box office of the venue where you wish to see the show, enclosing your gift card and give alternative performance dates if possible. If the price of the tickets exceeds the value of the token you have, please also enclose a cheque for the difference.

Telephone Bookings - many places will accept reservations made by telephone. Please contact the box office for specific instructions. When telephoning about some productions, you may be put through to Ticketmaster or AGT who are able to accept reservations made with these national gift tokens. This will only be the case if they are the venue's preferred booking agent.

To use your gift card, for a performance plus hotel accommodation, contact Theatrebreaks.com or Tickettree.com and there's more details on all current redeeming venues, including spending online when booking any London show, can be seen HERE

Purchasing UK tickets, with or without gift tokens, anywhere except the theatre of the performance, will more than likely attract booking fees.
Transactions here are by Secure Hosting Ltd (Monek).
They are Safebuy's preferred payment gateway, the UK leading accreditation scheme for online retailers.
National Book Tokens also: We were the original worldwide mail order, direct provider for the Book Token.
Click HERE to buy Book Tokens from the first in the world to sell & redeem these online in 1999: ABOUT US
This website exclusively has a free UK insured & fast tracked Special Delivery Service, min order applies.

We currently mail on the very next day after ordering (no dispatch Sundays). Now also able to send consignments for gift tokens throughout the world, with postage charged overseas at a subsidised rate of £5 - most other gift card retailers are not prepared to do this for you: TESTIMONIALS
Theatre Tokens are accepted only in the UK and don't forget they have no expiry date, unlike the Ticketmaster gift vouchers which have. These national gift cards for the theatre, let you choose WHAT to see and where and WHEN you want to see it and are valid for a huge range of entertainment - from blockbuster musicals, side-splitting comedies and gripping dramas to glorious operas, hilarious pantomimes and classic ballets. The choice is entirely yours or the recipient's, so click on the link below to order NOW.
Access here the original one click Secure Ordering Form where Theatre Tokens request and payment area can be found. Alternatively, please click onto one of the gift card values below to proceed.
Customer support for all theatre ticket gift card orders & enquiries:
Dial : 0800 6125350 lines are open seven days from 10am until 8pm.
This is a free 'phone number within the UK and includes mobiles!
From overseas, please call our office on 0044 77690 33646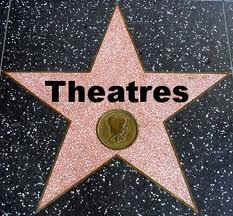 Click Here For Full UK List Where To Redeem
By continuing to browse on our websites, you automatically agree to the possibility of having tracking cookies stored by us and our partners, which may identify your online habits.